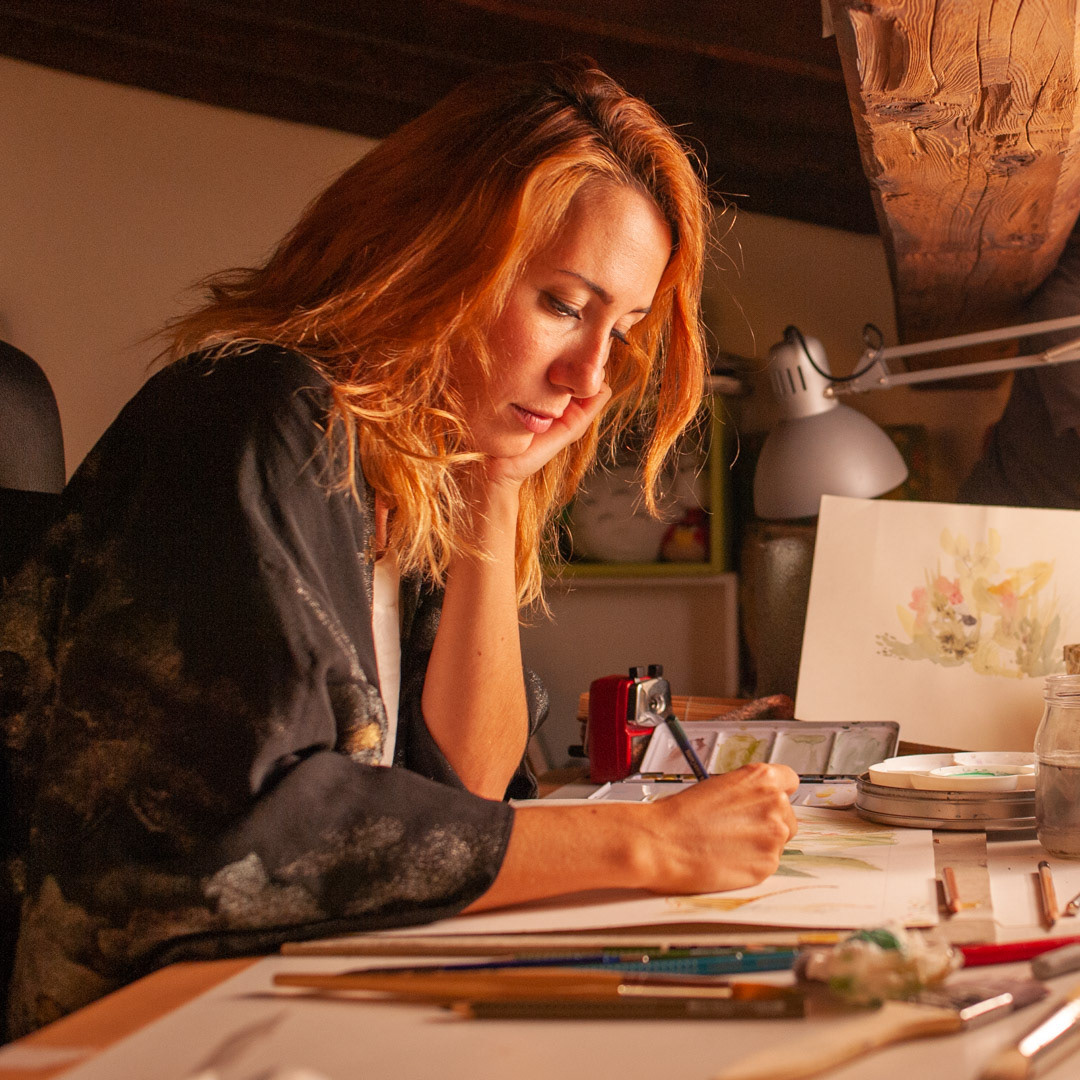 Isabella was born in 1985 in Rovereto, a small town in northern Italy.
As a child she loved to draw, as well as playing outside with Perla, her beautiful German shepard.
She studied at Nemo - Academy of Digital Arts in the city of Florence,
where she currently lives with her cat, Miss Marple.
Isabella works as a freelance illustrator for various publishers.
She works digitally but also with traditional tools - such as pencils, watercolors,
crayons and techniques such as collage.
 She loves all types of paper!
Isabella also has other strong passions: travelling, watching movies and reading a lot!
As a matter of fact, if she hadn't become an illustrator, today she would certainly be a librarian!
Isabella Grott nasce a Rovereto in provincia di Trento nell'Ottobre del 1985. 
Dopo essersi diplomata all'Istituto d'Arte Alessandro Vittoria di Trento si trasferisce a Firenze
per conseguire la laurea triennale in Decorazione Pittorica all'Accademia di Belle Arti. 
Si iscrive poi all'Accademia delle arti digitali NEMO dove studia illustrazione e dove si diploma nel 2010, attualmente collabora con l'Accademia come insegnante di illustrazione
presso il corso di E-DESIGN. 
Nel 2015 vince il Premio letterario IL BATTELLO A VAPORE  per illustratori
Ad oggi collabora con diverse case editrici tra Italia ed estero.
Edizioni EL - Emme Edizioni
Storytime Magazine Lumacomm
Il Battello a vapore Piemme Edizioni
(in 2015 she placed first in the Italian competition "Il Battello a Vapore")
Oxford University Press OUP
Harper Collins Christian Publishers
​​​​​​​Norton Books